In the aftermath of the Covid-19 crisis, the war in Ukraine is sending prices of imported goods in Niger sky high. In a context of climate disruption coupled with jihadist violence, a serious food crisis is currently dealing a fatal blow to the rural population. To bring relief to these exhausted communities, we are providing food aid to a thousand displaced families and their hosts in south-western Niger.
From Europe to Africa, climate disruption is not sparing anyone
In Belgium, as in other European countries, livestock keepers have been suffering the consequences of the drought and the lack of rain for several months. Sunburned pastures hardly have a blade of grass left to feed the animals. Animal farmers are obliged to draw on the stocks of hay they had been saving for the winter. Some will have to sell some of their livestock to make ends meet. This situation means that an increase in production costs is on its way. Consumers are likely to feel this in their wallets, while they are already experiencing the effect of inflated prices in Europe.
Several thousand miles away from us in the Sahel region, the same scenario is playing out. However, the situation there is even more dire because it has already been going on for several years. The last few months have seen a succession of droughts and flooding in Mali, Burkina Faso and Niger. Distress among the populations here, who are among the poorest in the world, is increasing relentlessly.
Severe food insecurity, exacerbated by armed conflicts, is hitting Niger with full force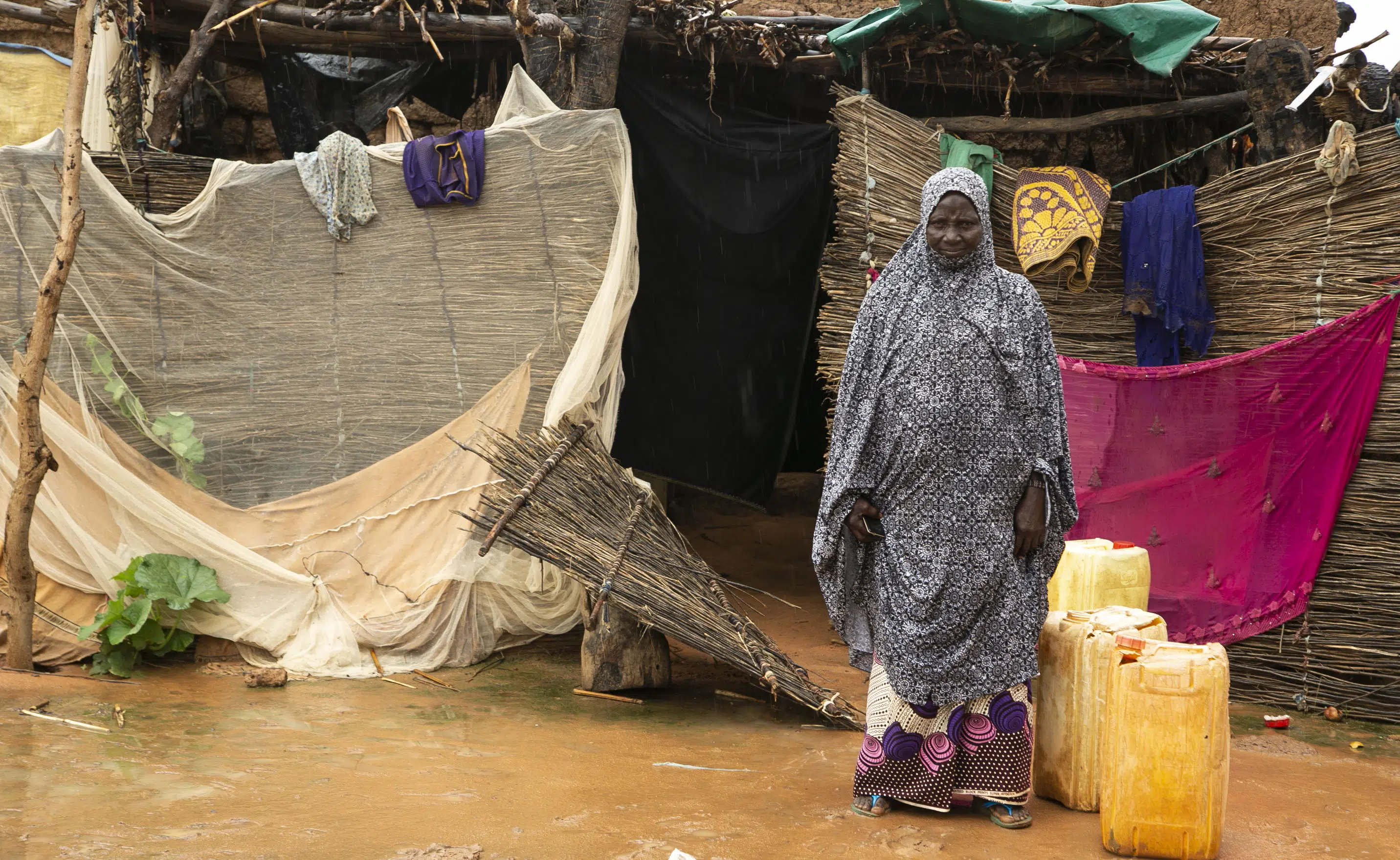 In Niger, as almost everywhere in the Sahel, the future of four out of five people depends on the rain. Here, after all, 80% of the population make a living from agriculture and livestock keeping. To their great despair, pastures have been disappearing at an alarming speed over the past few months due to rising temperatures and a lack of rainfall. If they are not destroyed by flooding… Since June, heavy rainfall has affected more than 120,000 people and caused the loss of almost 15,000 tonnes of food. It is projected that this figure could rise to over 350,000 by the end of September 2022.
During the same period, along the borders with Burkina Faso and Mali, the population is at the mercy of "non-State armed groups". Their presence along the traditional transhumance routes prevents livestock keepers from going in search of greener pastures. The terrorised farmers are also afraid to work in their fields.
In this context of profound insecurity, food production has come to a standstill. The price of basic foodstuffs, such as grain, is skyrocketing on the markets. To make things worse, the country is highly dependent on importation, and as such it is a victim of the price fluctuations caused by the war between Russia and Ukraine. Not to mention the increase in fuel prices, which also affects food prices. The result is that a large proportion of the population are being pushed to the limits of their survival. At present, about one out of five Nigeriens (i.e. 4.4 million people) is suffering from "severe" food insecurity. Moreover, more than 10% of the children are suffering from acute malnutrition.
Refugees in their own country
To escape the violence on the border with Burkina Faso and Mali, more and more Nigerien families have no choice but to leave their homes and herds. Men, women, and children are setting out on a perilous route of several dozen kilometres on foot, hoping to find refuge in safer neighbouring communities. On a national scale, probably about 200,000 people have fled their homes.
That is what happened to Ibrahim*, aged 63, an agro-pastoralist who is originally from south-western Niger. Following an attack on his village that cost him his field and his herd, he fled with his 20 children. After walking about fifty kilometres, they arrived in a village where Vétérinaires Sans Frontières Belgium is providing aid.
"We arrived late at night. We had been sleeping outdoors for days, with no food, before finding makeshift accommodation in this community", the man in his sixties explained during our food distribution session.
Food aid offers respite to displaced families
Sugar, oil, milk, enriched flour for young children, grain and fruit. This is what 1073 families can obtain with our food coupons. Worth 64 euros, they should enable them to get through the lean period before the next harvest. "We're very pleased to get this food, because we have gone whole days without eating", confesses one of Ibrahim*'s sons with a big smile.
Three food distribution sessions have already been held. In the knowledge that an average Nigerien family has seven members, that means more than 7,500 people have benefited from them since July. Now it is Mariama*'s turn to receive her food pack. It comes as a relief to this young woman who was forced to flee with her two children: "We've just spent three days with no food. What we have here will enable us to eat our fill for a few weeks." When her husband was murdered by armed groups, Mariama* was left with nothing at all. In the coming weeks, she hopes to find a way to start keeping livestock to meet her sons' needs.
Host communities stretched to the limit
The displaced families are not the only ones who need help. Confronted with an influx of displaced people, the village's resources are under pressure. To avoid tension between host communities and displaced people, we are therefore also targeting certain residents of the villages that provide refuge. One of them is Aicha*, aged 68, whose food we deliver to her home: "Without this aid, we'd all die of hunger", she sighs. Confined to her bed for the past year, she survives largely thanks to food aid.
As crucial as this assistance is, it is obviously not enough to get people who have lost everything back on their feet. That is why we set up other activities in parallel to these campaigns, aimed at longer-term subsistence. A particular focus is the reintegration of young people. One way is to offer them job prospects in an unstable region where they are the main target of recruiters for the armed groups. These activities are essential to break the vicious circle of violence.
More testimonials
---

We have been active in the Sahel since 1997, and in particular in Niger, supporting communities that rely on livestock keeping with the intention of improving their well-being and strengthening their resilience to shocks. With the support of the European Union (DG-ECHO), we are currently distributing food to displaced and host agro-pastoralist populations in south-western Niger.
*For security reasons, the names of the interviewees have been changed. In the interest of our teams and beneficiaries, we are not revealing the exact locations where we are providing aid.