Rwanda
Rwanda is one of the most densely populated country in Africa. Farmers therefore suffer from a great shortage of agricultural land: the vast majority of Rwandan farmers has less than half a hectare of land to cultivate. Meanwhile, the population continues to grow. The sluggish productivity of the livestock sector is due to a lack of water and feed for the animals, but also to diseases and inbreeding.
How we help
In Rwanda we promote renewable energy by building biogas plants at small dairy farmers. With the help of biogas, families spend less money on firewood or charcoal and help reducing deforestation.
We also provide goats and fodder crops and give training to disadvantaged families.
We support local microcredit institutions. These ensure that poor families can get loans and sustainably increase their income. Families that receive microcredit invest that money especially in the purchase and sale of basic products. With this trade they can build an extra income.
Through the cultivation of vegetable gardens, we bring variety to the diet of the Rwandan population and fight against malnutrition in children.
---
Animal health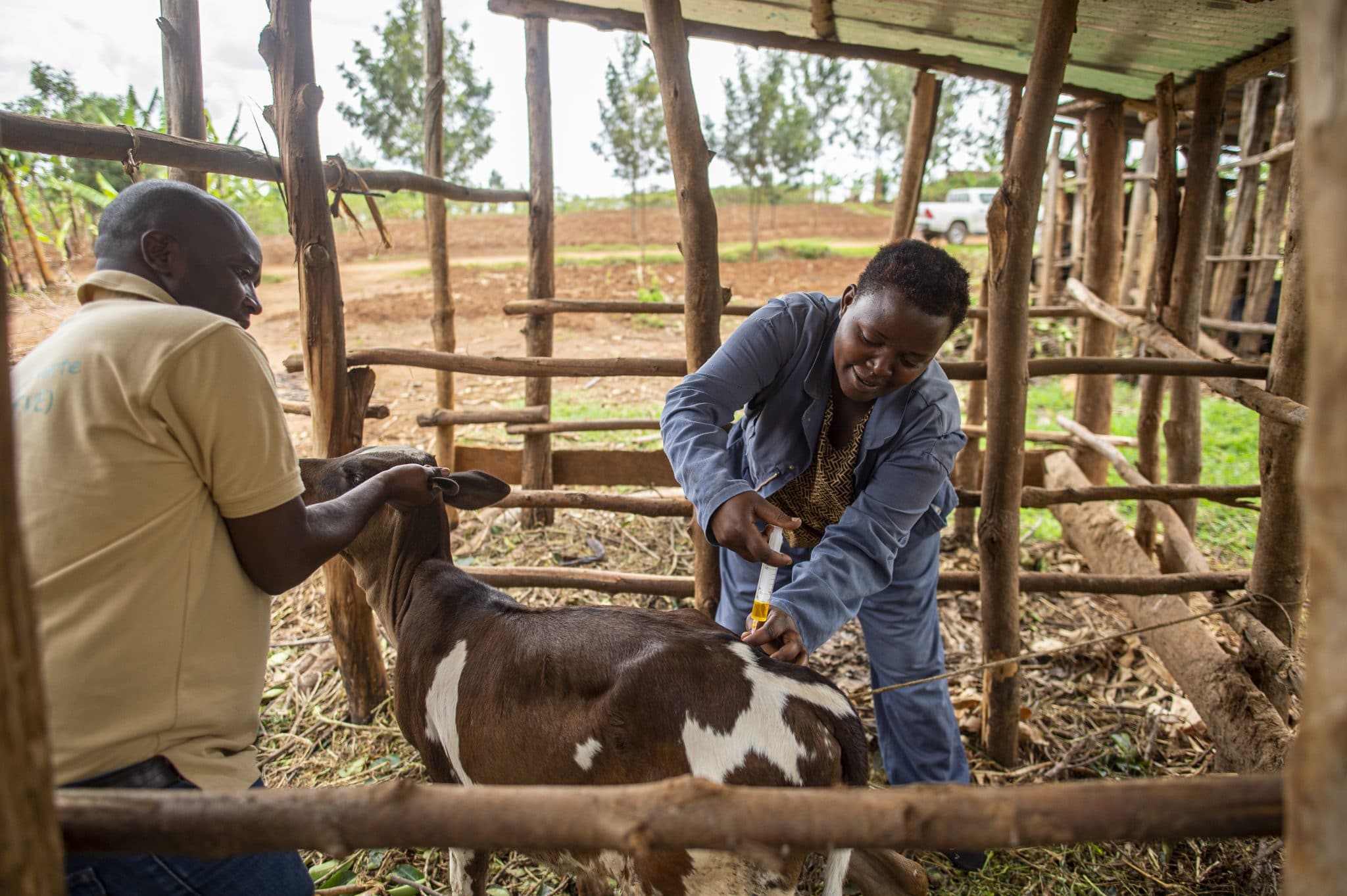 We help veterinarians and veterinary technicians to set up their practice in rural areas, as close as possible to the farmers.
Access to credit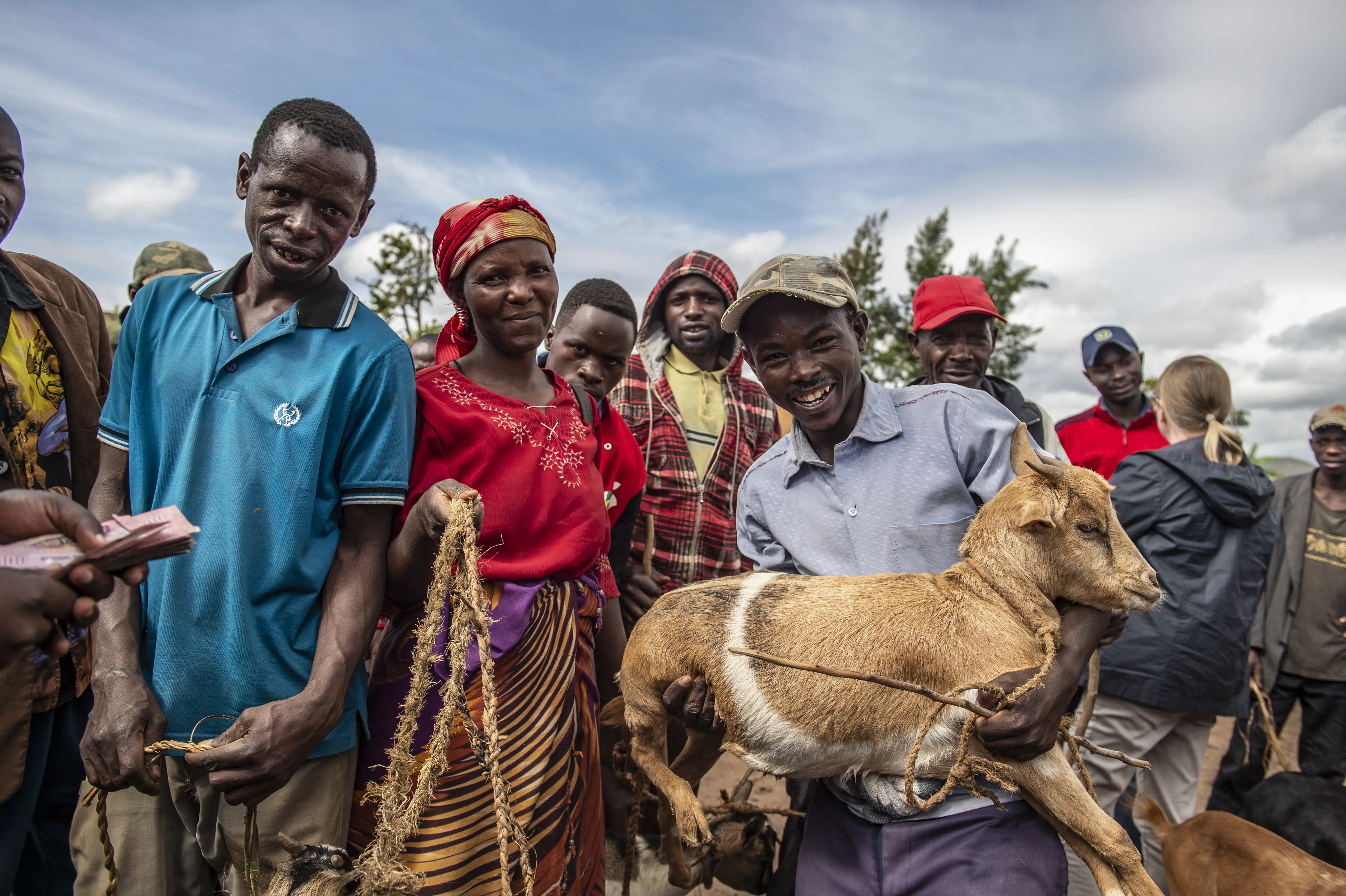 We help small farmers to obtain credit so that they can engage in various income-generating activities related to livestock.
Biogas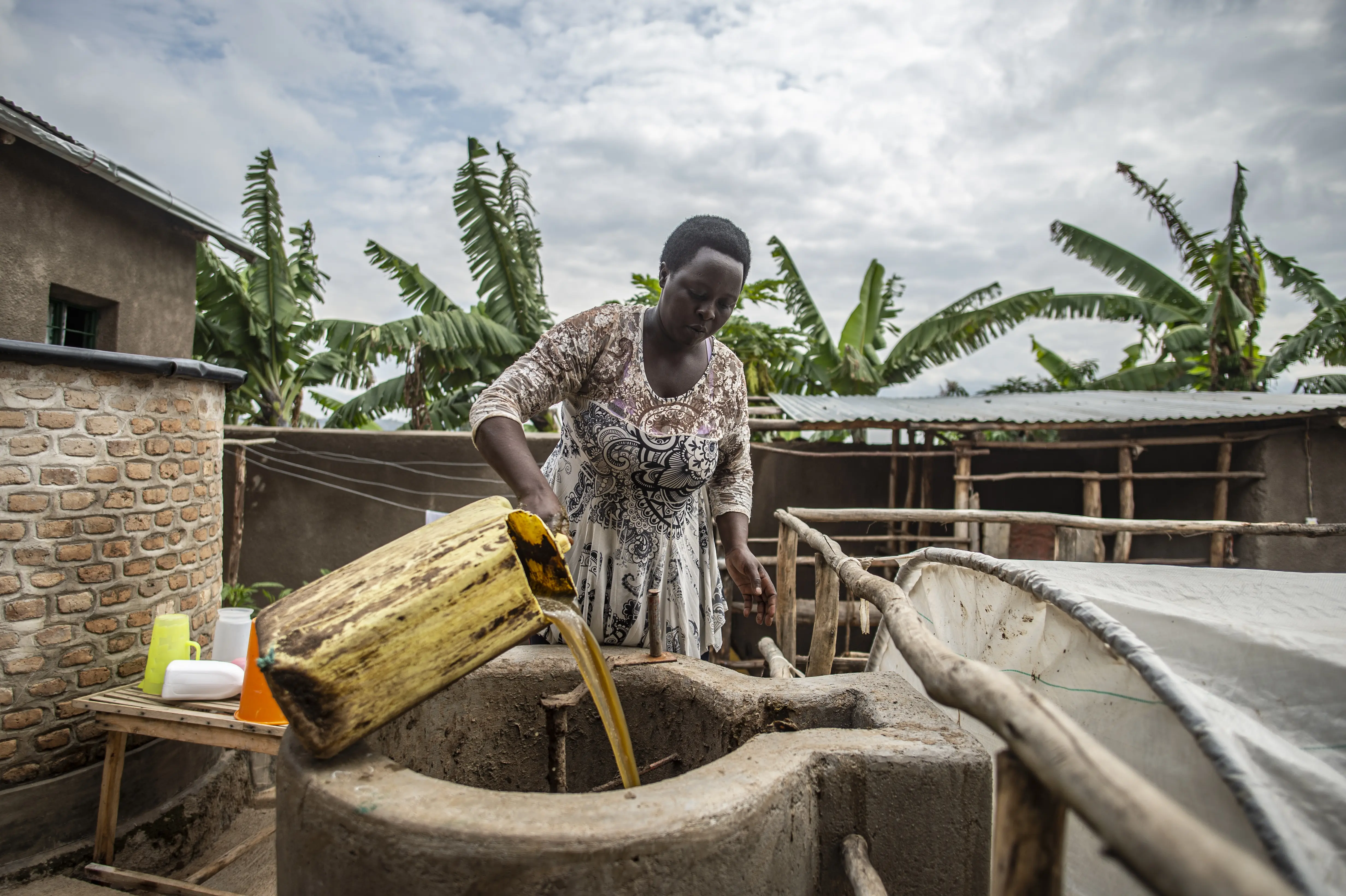 We promote the installation of biodigesters at small farmers' homes to reduce wood consumption.
Local partners
IMBARAGA: defends the socio-economic interests of farmers in Rwanda. Through awareness raising and professionalization, the organization aims to provide farmers with sufficient knowledge to work independently and autonomously.
Association Rwandaise pour la promotion du Développement Intégré (ARDI) :forms and supervises, with the support of the Province of East Flanders, 6 beekeepers' cooperatives that produce good quality honey and process beekeeping by-products (e.g. wax-based cosmetic cream).
Services au Développement des Associations
(SDA-IRIBA) : local NGO working for a just rural world, highly active, capable of self-management and taking its destiny into its own hands.
Rwanda Council of Veterinary Doctors (RCVD) : official body in Rwanda responsible for regulating the veterinary profession and providing reliable and quality animal health services.