"I was born into a family of agropastoralists, and we literally live with our animals!" Originally from Niger, Dr Issa Ilou is a vet. He works in Bukavu in the Democratic Republic of Congo, as the director of Vétérinaires Sans Frontières Belgium. This week (ed. note : this article was originally published on 14 May 2022 in La Libre Belgique*), he came to Belgium to emphasise the importance of the One Health concept (that brings together animal, human and environmental health to prevent epidemics from emerging). This is particularly important in the rural areas of the Eastern Congo, where people live in close contact with their livestock, thus increasing the risks of transmission. In fact, these regions are already recording cases in humans of brucellosis, tuberculosis and fasciolosis, diseases that originate in animals.
How can a potential new pandemic be eradicated before it even develops? Vétérinaires Sans Frontières Belgium (VSF-B) is seeking answers to this problem, particularly in the Eastern Congo. VSF-B has set up a network of private vets in the rural regions that public authorities are unable to cover. These highly qualified young people are obviously tasked with caring for livestock, which is the principal resource of local communities, but they also are specially trained and equipped (for example with sampling kits) to detect zoonoses, the infectious diseases that can be transmitted from animals to humans, just as Covid-19 was. "We provide equipment for the vets we set up in business," Dr Ilou explains. "If diseases are suspected, they take samples and send them to laboratories. Adjacent to my area, for example, in Kahuzi Biega, there is a National Centre with a laboratory. It is a network that keeps as close as possible to the people and animals in the field. When an agent is confronted with something beyond their expertise, they call on their superiors immediately to confirm their diagnosis."
"Vets cannot work on their own."
"Vets are the first line of defence against zoonoses, because they stop the disease in the animal so that it cannot be transmitted to humans," the director of VSF-B in the DRC emphasises. "But the vets cannot work on their own."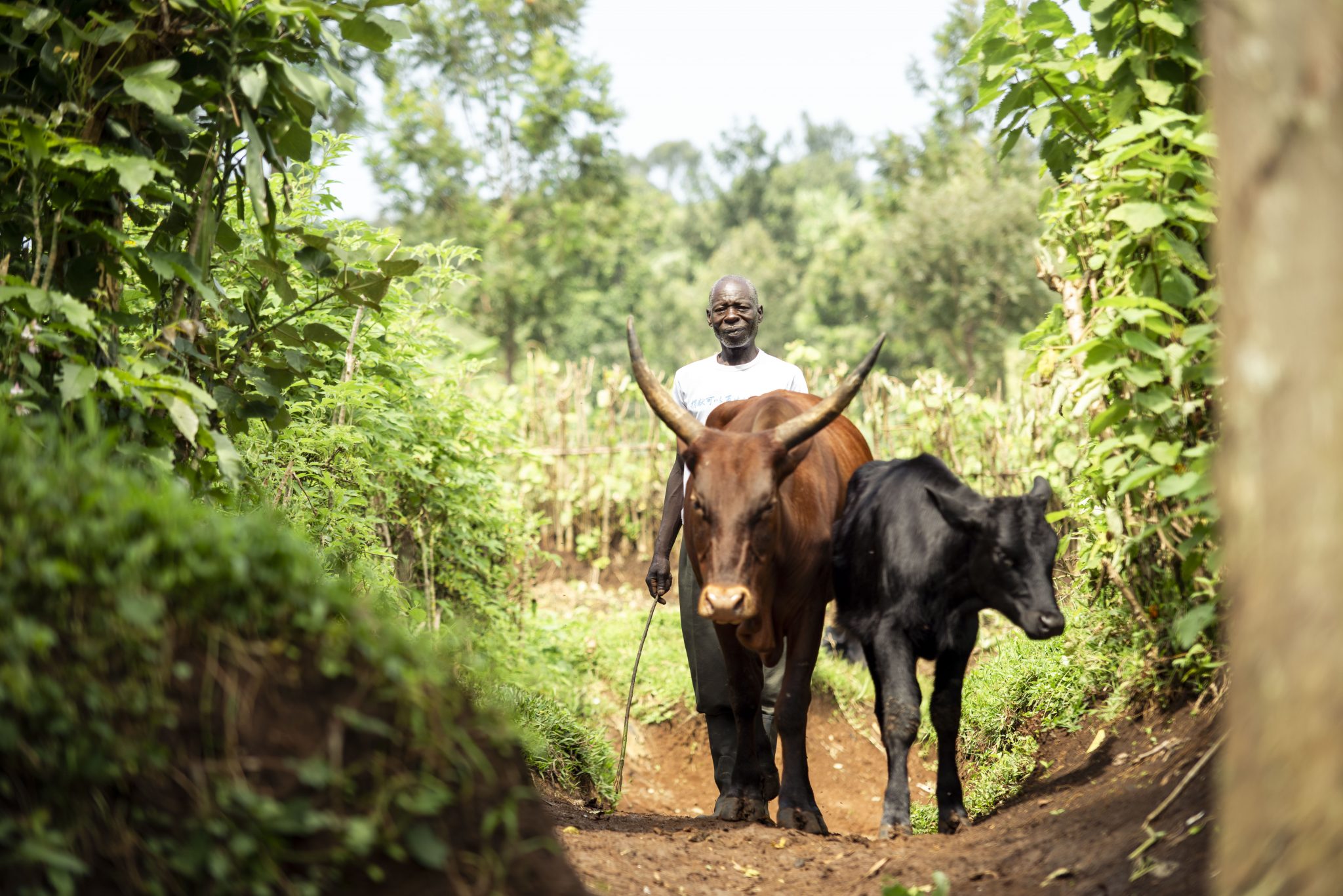 Furthermore, VSF-B has just initiated a shared programme with Médecins du Monde in the Kahuzi Biega National Park region, to the west of Lake Kivu, near Bukavu (South Kivu). The choice of this location was far from arbitrary: "We are going to work around Kahuzi Biega Park, where we already run our veterinary project, which will enable us to refine the analysis of the context," Issa Ilou explains. "We have chosen to work there because there are forested areas where animals live. In fact, the park is a protected area of 6,000 km² that is home to 136 species of mammals, including chimpanzees and Western lowland gorillas. These two species are significant reservoirs of emerging diseases. In addition, there is Lake Kivu and all the parasites it contains. Both humans and animals drink from it. Finally, it is also a densely populated area – overpopulated, in fact – where people are damaging the environment with deforestation to plant crops and with poaching. There is a loss of biodiversity, but wild animals also come close to humans and livestock. When wild animals lose their habitat, they move closer to human beings. The ones that do so are reservoirs for pandemics. Livestock can also act as a bridge for the transmission of diseases between wild animals and human beings. This is why we are already experiencing frequent alerts for zoonoses. We see this area as an explosive cocktail for the appearance of these emerging diseases. So we try to cut them off immediately, curtail them directly, to avoid cases like Covid-19 that had global repercussions. In the Congo, this was the first place where we needed to take action. The situation is urgent."
The risk associated with bushmeat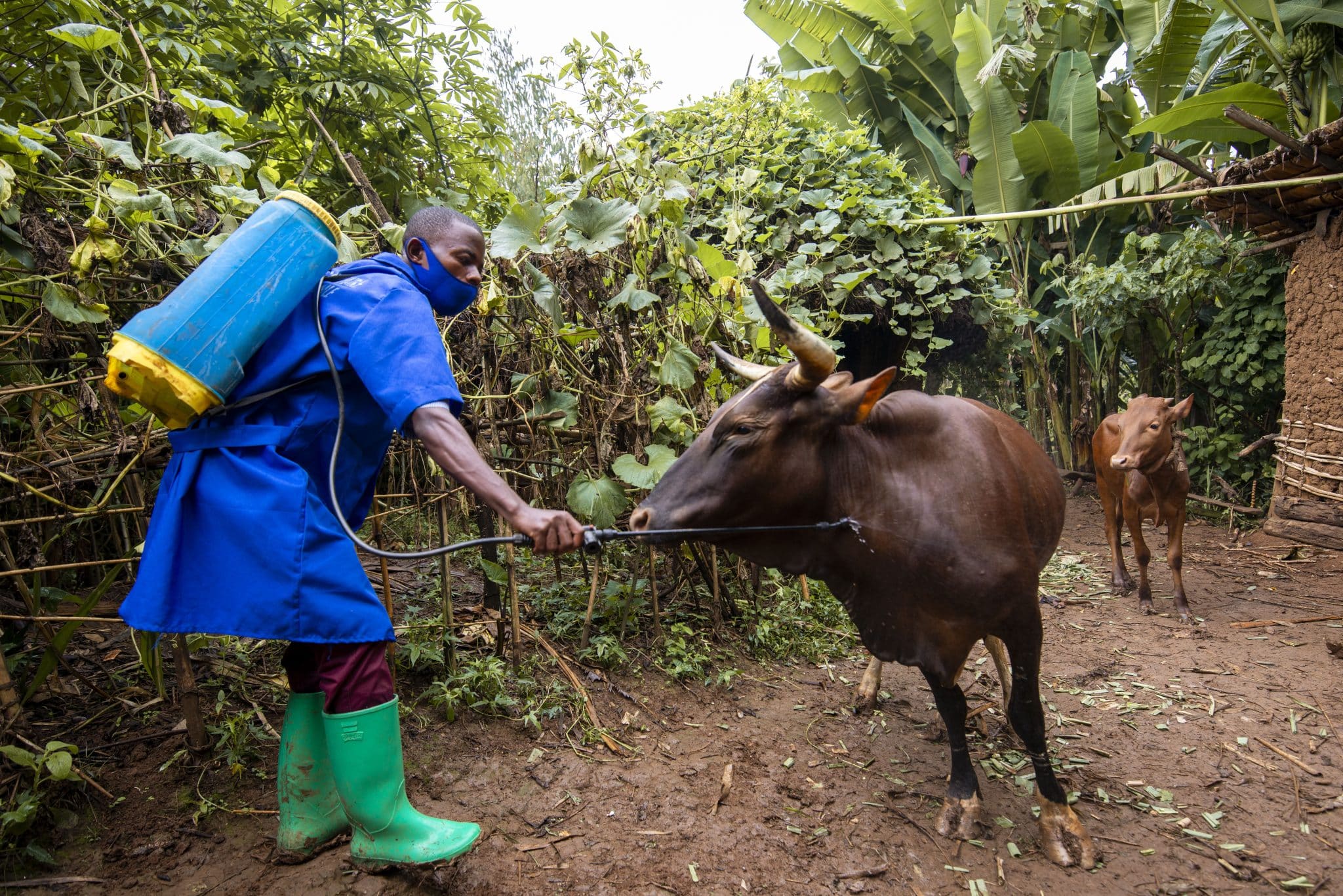 The five-year project is financed by the Belgian development cooperation and corresponds to the One Health concept, which brings together the health of ecosystems, humans and animals to prevent pandemics. "We have to be able to connect all three: they are intimately linked. We are going to support doctors and public and private veterinary services (with training, equipment, etc.), as well as environmental and nature conservation services," Dr Ilou tells us. "The vets will be given sampling equipment. Forest rangers will also receive support with their rounds, to prevent poaching. We will also be restoring the environment by planting trees and instilling ecological practices, etc. The goal is to ensure that the three systems can work together effectively. The second aspect of our work is strengthening the community. To begin with, we need to raise their awareness and provide information so that they can integrate the avoidance of health risks into their daily habits. For example, when livestock keepers milk their herds, they should keep an eye on their animals' health, and they should also wash their hands and equipment before they start milking, and use stainless steel equipment. In addition, there is specific material to be used by those who sell meat."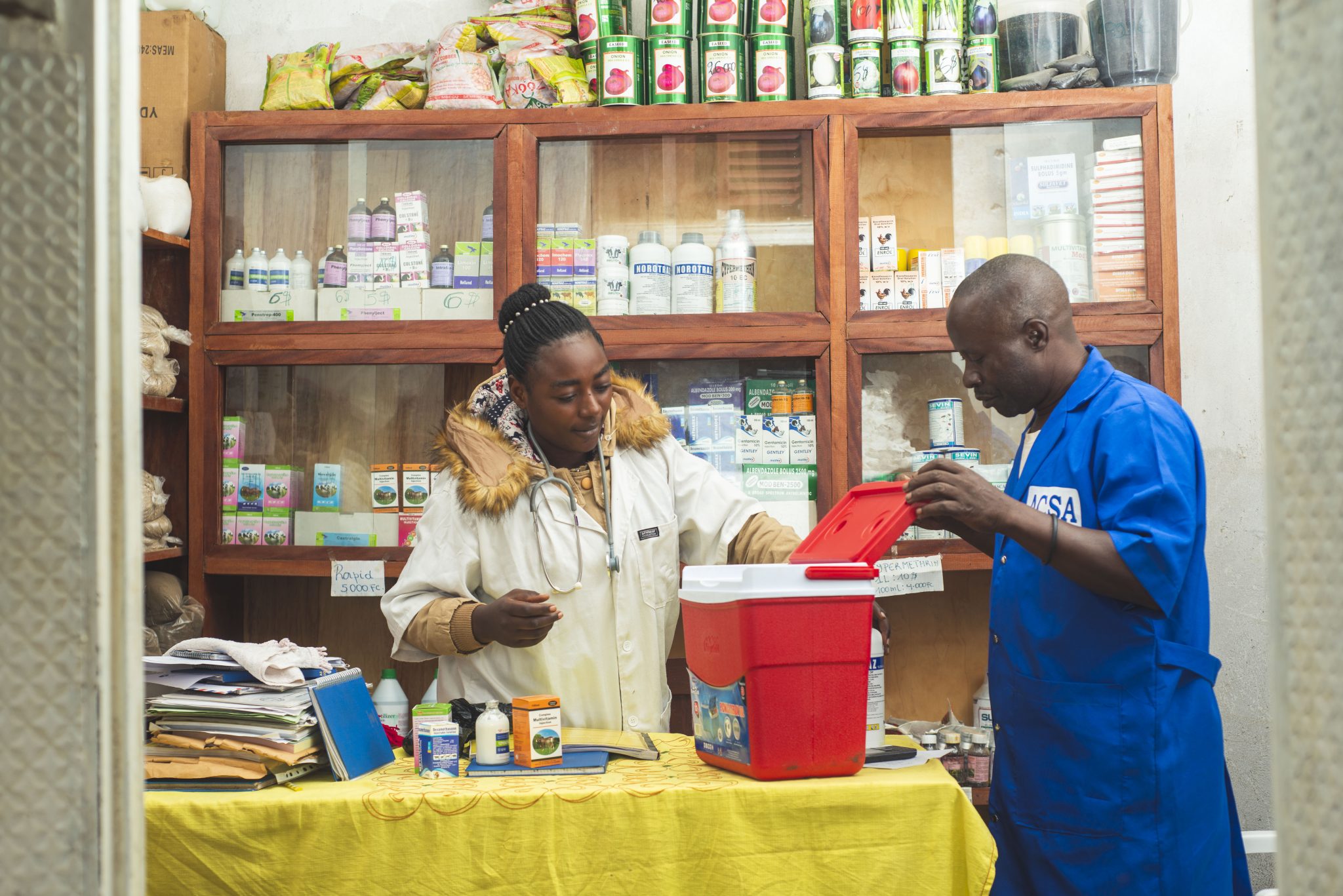 Alerting people to the risks of contracting diseases from eating bushmeat is also part of this work: "The consumption of this meat must be avoided. This is why we suggest that people engage in small livestock farming, which provides a source of protein and makes it possible to check for the appearance of diseases. Instead of hunting in the bush, we give them a small herd of goats. Or maybe funding for a small business, depending on the area's needs."
VSF-B has also launched a project to analyse the entire area, all the way to Lake Tanganyika, but it is still waiting for financing, Dr Ilou explains.
Textbook case: Niger
The One Health system has proved its effectiveness, Dr Ilou confirms, having seen it for himself in the Sahel. "In 2018-2019, Niger experienced climatic extremes: a severe drought followed by flooding. Moreover, we saw the effect of climate change on diseases: specifically, the floods 'woke up' vectors all at once and in large numbers, and viruses and bacteria overwhelmed animals' immune systems. This led to a zoonosis, Rift Valley fever (RVF), which killed large numbers of humans and animals. Fortunately, it was in an area where VSF-B and Médecins du Monde were already applying their One Health concept. We sounded the alarm in advance, because the areas in question are swampy and we believed that there was a risk of this disease emerging that year. We drew up maps with the communities in advance."
The result of this preparatory work was that: "When a private vet whose practice had been set up by our network discovered a case of disease and suspected it was RVF, he took a sample and sent it to the laboratory. The lab confirmed the vet's suspicions. Human health care workers had thought it was a minor disease. In fact, though, with RVF, it is important to diagnose it very early on to be able to administer the right medicines. This made it possible to take control of the situation quickly. Herds that harboured disease foci were quarantined to limit their movements and the population was informed."
*This text is a translation of an article written in French by Sophie Devillers and published in French in La Libre Belgique on 14 May 2022.